PRICING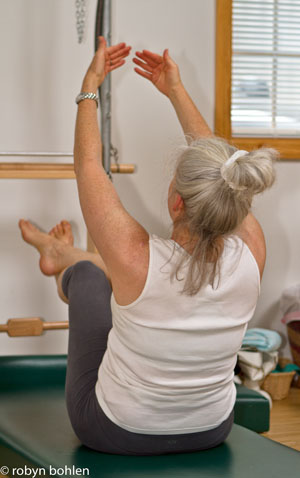 ALL CLASSES ARE 45 MINUTES IN LENGTH
PILATES PRIVATE LESSONS:
Classes with Maggie are $90 per 45 minute session or 10 for $800
Classes with studio instructors are $85 per 45 minute session or 10 for $750
PILATES SEMI-PRIVATE (DUET) LESSONS:
$65 per person for a 45 minute session with studio instructors or 10 for $550
PILATES TRIO LESSONS:
$50 per person for a 45 minute session with studio instructors or 10 for $400
PILATES GROUP MAT CLASSES:
$150 for 8 classes
$25 for a single, walk-in class (provided there is room in the class)
PILATES REFORMER GROUP CLASS:
8 classes for $310
Single, walk-in class $45 (provided there is room in the class)
PILATES TOWER OR SpringTone® GROUP CLASS:
8 classes for $220
Single, walk-in class $32 (provided there is room in the class)

BALLET STRETCH:
$120 for 8 classes
Single, walk-in class $20 (provided there is room in the class)
DUE TO THE INCREASING POPULARITY OF OUR CLASSES, WE MUST INSIST ON A
24-HOUR CANCELLATION POLICY. IF YOU DO NOT NOTIFY US 24-HOURS PRIOR
TO YOUR VISIT THAT YOU HAVE TO CANCEL YOU WILL BE CHARGED FOR A LESSON.
If you purchase a series of group classes and you miss sessions, make-ups MUST be completed
before the session you are enrolled in ends. Walk-ins for any group class should call
in advance to verify that there is space available in the class you wish to attend.