CLASS DESCRIPTIONS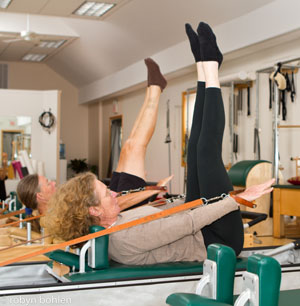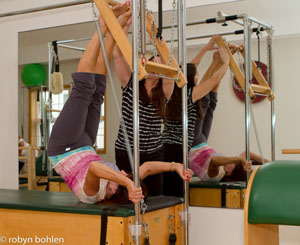 At the Pilates Center of Long Island, we provide a variety of classes with a range of levels to suit your personal needs. All classes are taught by fully certified instructors.
Mat Classes:
At the Pilates Center of Long Island, we offer smaller more intimate class sizes for equipment and mat classes so that you can get the personal attention you need. Unlike taking a Pilates class at your local gym, these classes are also leveled so that you can maximize the potential of your instruction. Mat classes offer a system of exercises designed to strengthen the core muscles while increasing flexibility and co-ordination. These are great for toning the entire body. They are also a wonderful compliment to apparatus-based private instructions.
Tower Mat Classes:

A Tower Class is a group class that incorporates the use of the Wall Unit (apparatus) along with Mat work. This class is recommended for clients who have taken several private, semi-private or mat classes and are familiar with Pilates movement. Please see our schedule for classes.
Group Reformer Classes:


The reformer class is a group class, which uses a very prominent piece of equipment in the Pilates Method known as the reformer. The reformer possesses a horizontal carriage that glides forward and backward on rollers. Springs and other attachments provide resistance and many possible different exercises, which may be performed in a variety of positions. You must have a working knowledge of the reformer to participate for safety reasons. Please see schedule for class time.

Barre Mat Classes:

This class is a combination barre and Pilates floor work class.
SpringTone®:
You don't need anything more than the magic of the Pilates springs to get your heart rate up, your muscles burning and your whole body challenged to the core. SpringTone® is the ideal resistance training class utilizing various weighted springs to strengthen and sculpt you strong. Using timed circuits and cycling through body parts, you'll heat up, tone up and lean out all while having a blast.