INSTRUCTORS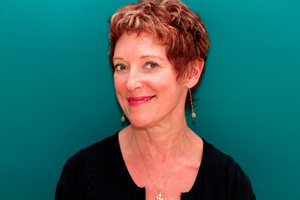 Maggie Amrhein has a BA in Dance from the University of Missouri at Kansas City and an MA in special education from West Virginia University. She was certified in 1995 by Romana Kryzanowska, known as the master teacher of New York City. Maggie opened a studio in Sarasota, Florida in 1995. The studio in Huntington Village was established in 1997 and was the first fully equipped studio in Suffolk County, offering classically trained certified instructors. Maggie taught dance for over thirty years, giving her a wonderful basis in fitness and exercise knowledge to make the natural transition into Pilates.
Maggie Amrhein, owner of the Pilates Center of Long Island, prides herself on having the best staff on Long Island. All of the instructors are fully certified by such renowned organizations as Romana's Pilates, Power Pilates, Physical Mind, and Polstar Therapeutic Pilates. Maggie and her instructors keep themselves on the cutting edge of the Pilates world by participating in continuing education workshops, not only in the New York City area, but also throughout the United States.
Janine Ambroze - bio and pic coming soon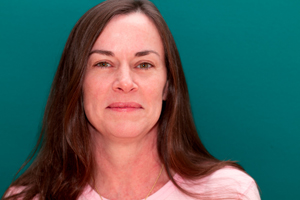 Margaret DiMeo was initially drawn to Pilates as a student with painful sciatica. After practicing the Pilates method for a short time, her symptoms began to abate. She earned her teacher certification in 2001 through the Pilates Studio in New York, under the tutelage of Romana Kryzanowska. Margaret has also had the good fortune of being trained by Michael Fritzke and Ton Voogt, as an apprentice at the Pilates Studio and after completion of her certification as well. Over the years, she has been quite fortunate to have attended continuing education with some of the Pilates elders and many master teachers. As an instructor, it is Margaret's hope to share all the remarkable benefits that can be obtained by practicing the Pilates method. Margaret is a Certified SpringTone® instructor.

Bonnie Heyman has been in the fitness industry for over 20 years. As a dance major, graduating from Adelphi University in 1977, under Norman Walker, she went on to study with May O'Donnel and Gertrude Shur. A few of her many teachers were Loren "Tex" Hightower, Viola Farber, Paul Sanasardo and Rochelle Zide Booth. Bonnie received her full, comprehensive certification from Power Pilates in 2003. Working full-time as a Pilates instructor, Bonnie continues her education by taking workshops and lessons with Deborah Lessen, Brooke Siler, Bob Liekens and Maggie Amrhein. Bonnie has just recently received her PMA certification as well and is a Certified SpringTone® instructor.
Ann Kennedy - bio and pic coming soon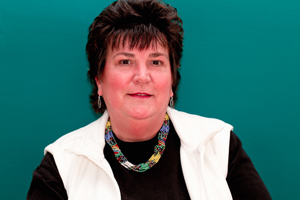 Linda Unflat has been practicing Pilates for over ten years. She completed her Comprehensive Certification Program at Power Pilates in New York City and has been an instructor for more than seven years. She continues her education by taking various classes, workshops and attending conferences. Her enthusiasm for Pilates is reflected in her personality. Linda brings uniqueness to each of her private sessions and classes.